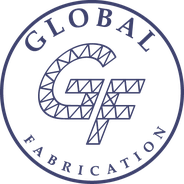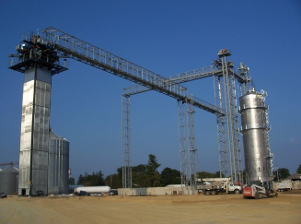 The previous owners of LeMar have started manufacturing again!
Hankinson Marketing has officially agreed to represent Global Fabrication to our network of North American dealers. Todd Hall of Sheffield and Richard Martin of Des Moines, the previous owners of LeMar, have officially launched Global Fabrication Inc.
Global Fabrication is located a short distance from I-35 in Hampton Iowa. With over 30 years of experience manufacturing for the ag industry, a 15 acre site with a new state-of-the-art 70,000 square foot facility, Global Fabrication offers a full product line including temporary storage systems, bunker walls, aeration systems, transport stacking conveyors, reclaim machines, accessories, square hopper tanks, towers, catwalks, structural supports, and other custom designed products.