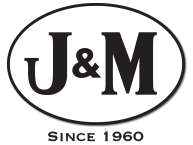 J&M Manufacturing Co., Inc. has been a leading manufacturer of grain handling equipment for
over 50 years. Located in the agricultural community of Ft. Recovery, Ohio, J. & M. has consistently
provided innovative, dependable, and high quality products to farmers throughout the United States
and Canada, as well as overseas.
J&M's product offering includes:
Grain Carts

Gravity Wagons

Seed Tenders
Soil Conditioners

Header Transports

Liquid Applicators